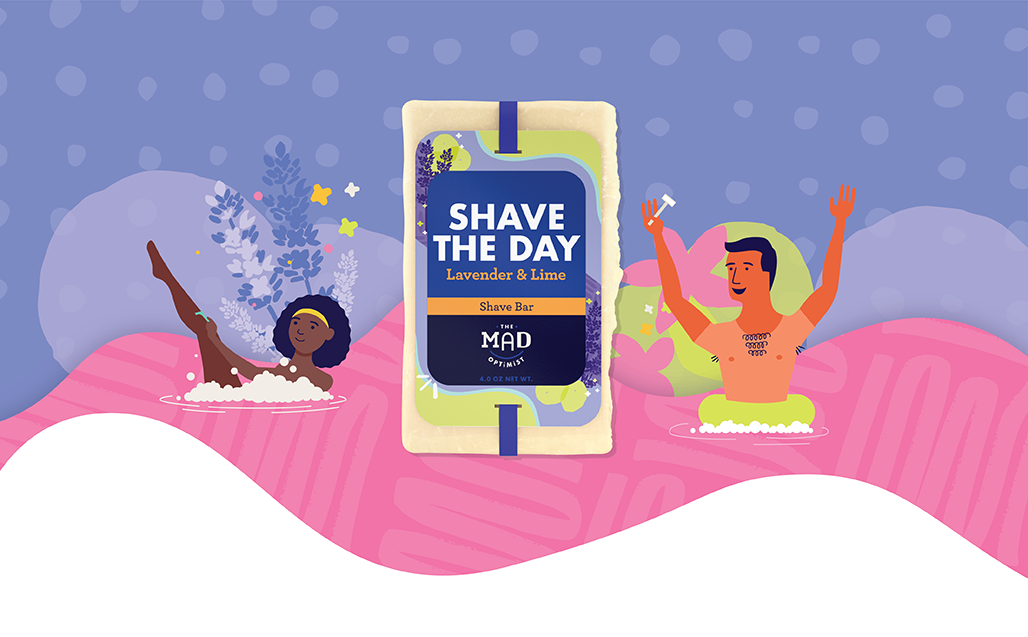 Get to know your Shave Soap:
S
H
A
V
E
T
H
E
D
A
Y
Ready, set, shave with a bar that boasts a cool combination of calming lavender and energizing citrus.
Scent
LIME, TEA TREE, & LAVANDIN
Fresh, citrusy, and lightly floral.
Add-Ins
BENTONITE CLAY & COLLOIDAL OATS
Thickly foamy, and slippery, providing for a close shave.
Ingredients
Water (Aqua), Organic coconut (Cocos nucifera) oil, Organic sustainable palm (Elaeis guineensis) oil, USP castor (Ricinus communis) oil, Olive (Olea europaea) oil, Sodium hydroxide (lye), Stearic acid (plant-based), Bentonite clay; Essential oils of lime (Citrus aurantifolia), organic lavandin (Lavandula hybrida), tea tree (Melaleuca alternifolia); Organic gluten-free colloidal oatmeal (Avena sativa).