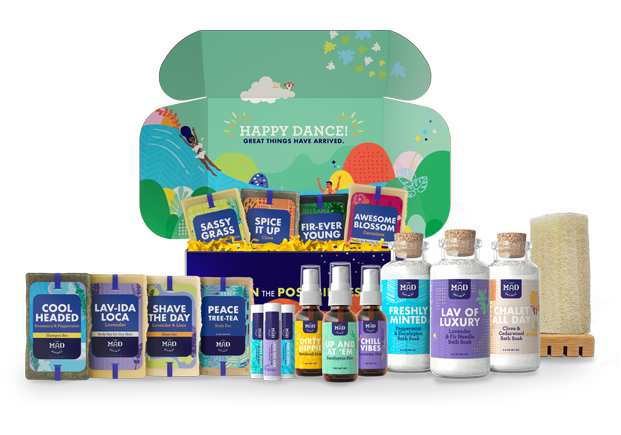 Choose Good.
From soaps to soaks, we're making bodycare products that are meant to be loved. We're eternally optimistic that our good vibes will rub off on everyone.
We're crazy about WHAT'S YOURS.
Our products are your products.
We help you personalize exactly what you want in every way, shape, form and smell
It's bodycare that's all you and all good.
We're crazy about WHAT'S INSIDE.
We have mad respect for Mother Nature, that's why we use only all-natural,
plant-based ingredients inside every product.
Our bodycare is vegan, cruelty-free, always all-natural, halal,
non-GMO, and made from scratch to exact specifications.
We're the CRAZY ONES.
The Mad Optimist is based in Bloomington, Indiana and owned and operated by three
best friends and soapsmiths—brothers Mohammed A. and Mohammed M. Mahdi and Anthony Duncan.
Here's hoping that every time you use a Mad Optimist product a little optimism rubs off onto you!