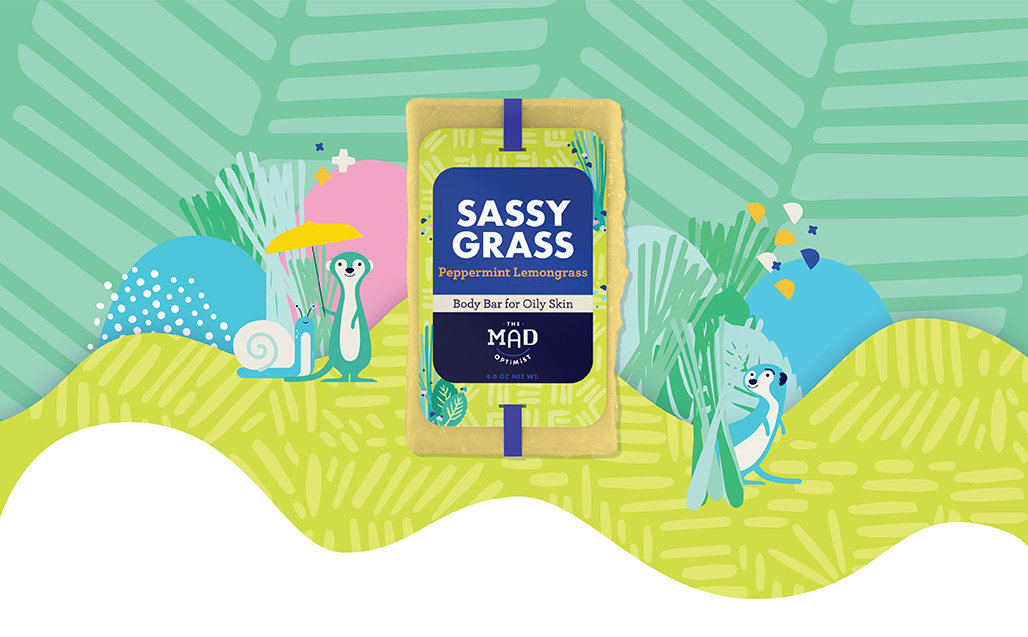 Get to know your Body Bar:
S
A
S
S
Y
G
R
A
S
S
A little minty, a little citrusy and a lot sassy, this body bar keeps things clean, crisp and refreshing.
Scent
PEPPERMINT & LEMONGRASS
Invigorating and uplifting, with citrusy and minty notes.
Add-Ins
PUMICE
A powerful, sandpapery scrub.
Ingredients
Water (Aqua), Organic sustainable palm (Elaeis guineensis) oil, Organic coconut (Cocos nucifera) oil, Olive (Olea europaea) oil, Sodium hydroxide (lye), USP castor (Ricinus communis) oil, Almond (Prunus dulcis) oil, Stearic acid (plant-based), Pumice powder; Essential oils of peppermint (Mentha piperita), lemongrass (Cymbopogon flexuosus).