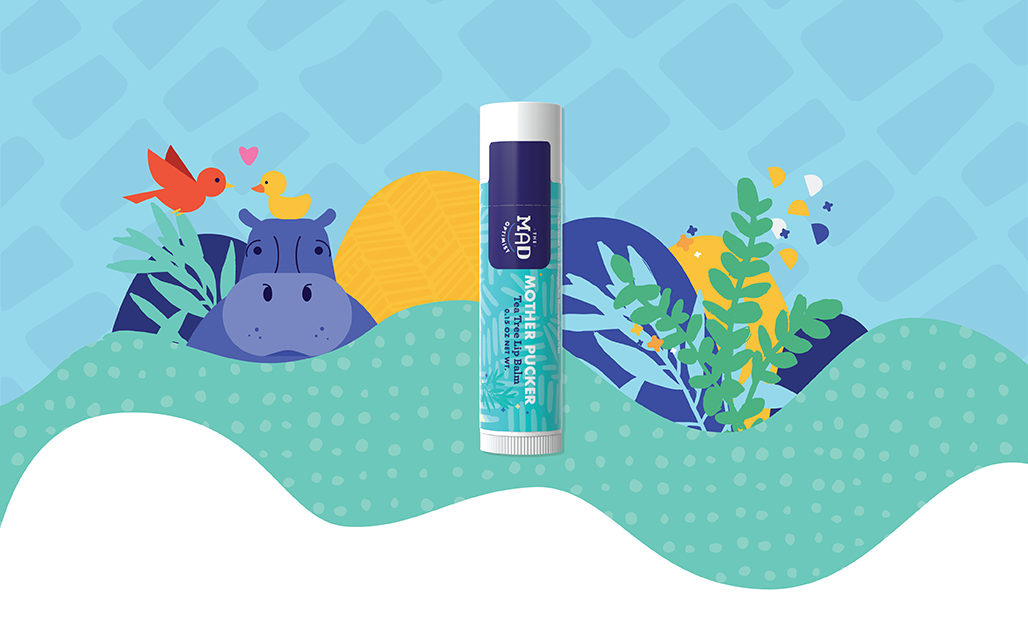 Get to know your Lip Balm:
M
O
T
H
E
R
P
U
C
K
E
R
Give your lips the mother of all moisturizers and kiss off with this tingling tea tree balm.
Scent
TEA TREE & EUCALYPTUS
Herbal and soothing, with a menthol zing.
Ingredients
Organic coconut (Cocos nucifera) oil, Sunflower (Helianthus annuus) seed wax, Sweet almond (Prunus amygdalus dulcis) oil, Organic sunflower (Helianthus annuus) oil, USP castor (Ricinus communis) oil, Olive (Olea europaea) oil, Organic canola (Brassica napus) oil, Eucalyptus (Eucalyptus globulus) essential oil, Tea tree (Melaleuca alternifolia) essential oil, Organic spirulina (Arthrospira platensis) powder, Rosemary (Rosmarinus officinalis) leaf extract.