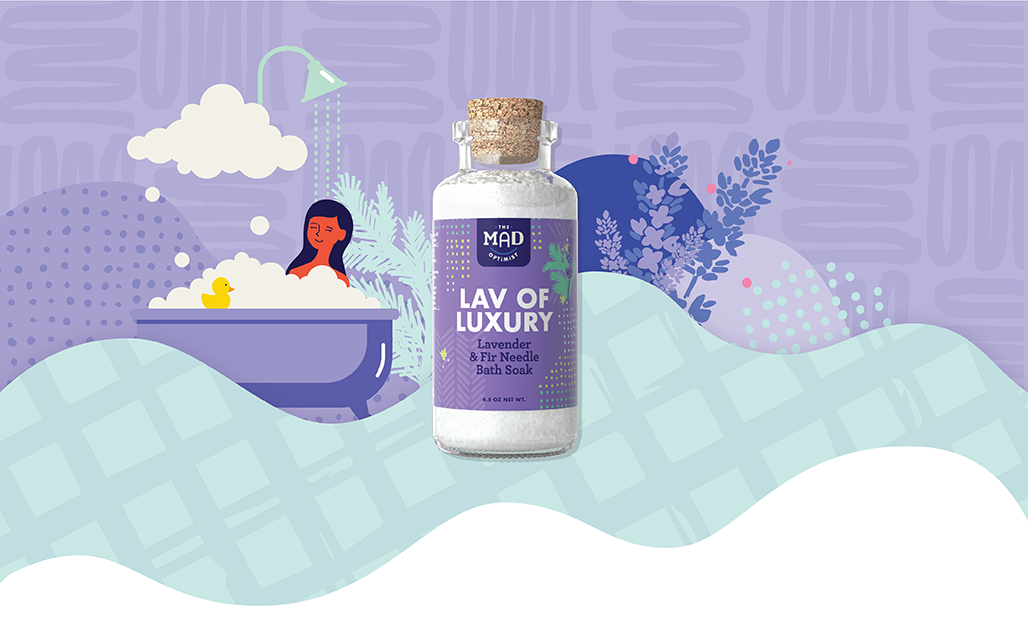 Get to know your Bath Soak:
L
A
V
O
F
L
U
X
U
R
Y
Pamper yourself profusely with the calming power of this lavender and fir scented super soak.
Scent
FIR NEEDLE & LAVANDIN
Floral, sweet, and soothing, with a hint of fir.
Ingredients
USP epsom salts, Olive (Olea europaea) oil, Ascorbic acid (vitamin C), Fir needle (Abies sibirica) essential oil, Gluten-free corn (Zea mays) starch, Organic lavender (Lavandula officinalis) essential oil.