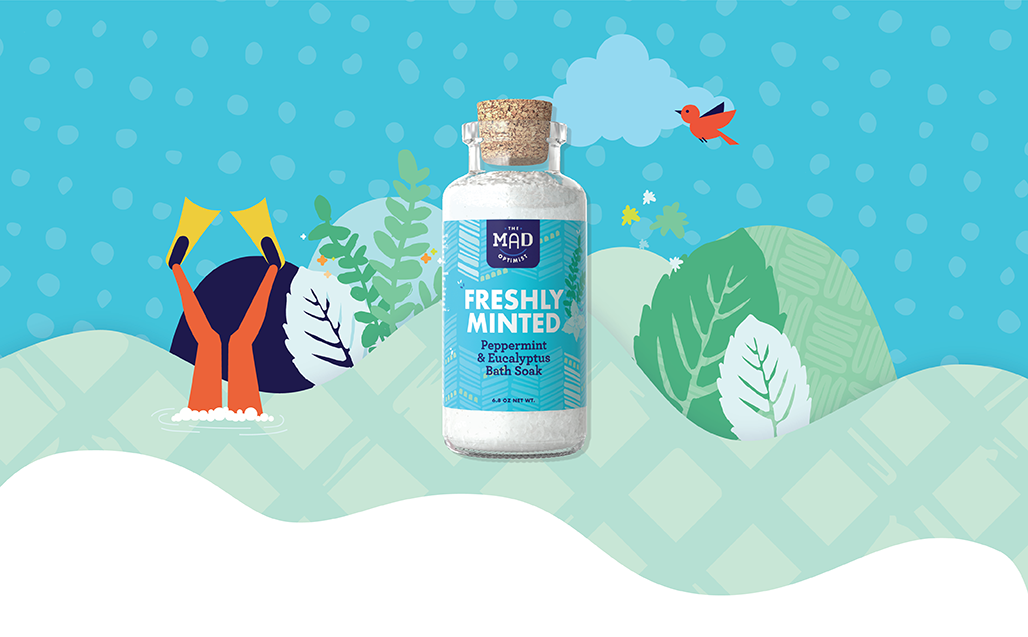 Get to know your Bath Soak:
F
R
E
S
H
L
Y
M
I
N
T
E
D
Double minty scents will do you right – helping you soak it in, spruce it up and re-energize head to toe.
Scent
SPEARMINT, PEPPERMINT, & EUCALYPTUS
Extremely cooling, minty, and refreshing, with a blast of menthol.
Ingredients
USP epsom salts, Olive (Olea europaea) oil, Ascorbic acid (vitamin C), Gluten-free corn (Zea mays) starch; Essential oils of: eucalyptus (Eucalyptus globulus), peppermint (Mentha piperita), spearmint (Mentha spicata).