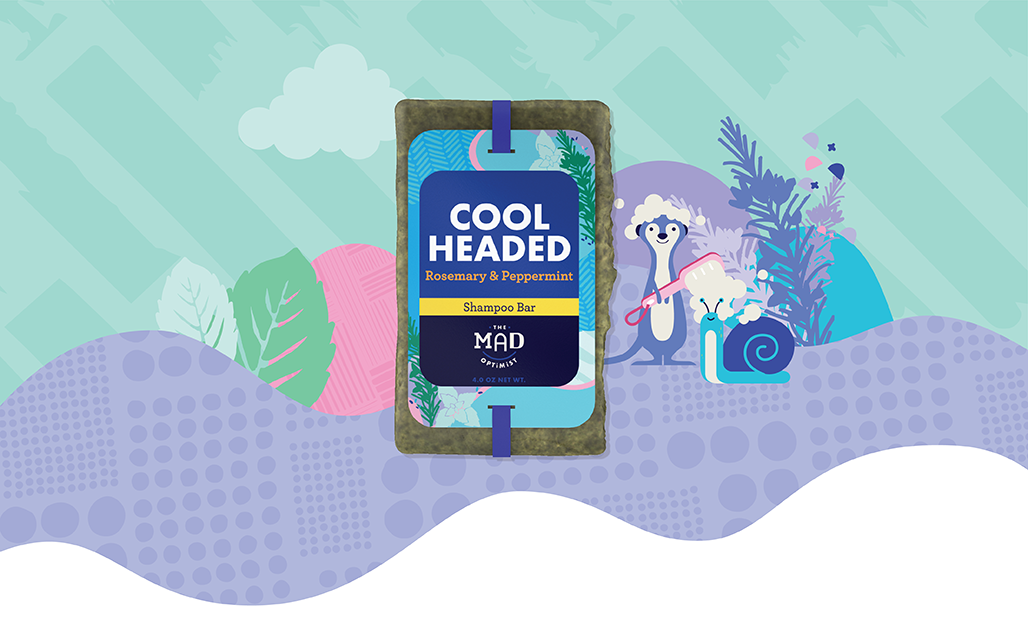 Get to know your Shampoo Soap:
C
O
O
L
H
E
A
D
E
D
Care for your hair with this minty fresh, herbalicious bar that will leave tresses tingling for more.
Scent
ROSEMARY & PEPPERMINT
Minty, refreshing, and woodsy.
Add-Ins
SPIRULINA
Scalp soothing spirulina, full of vitamins and minerals.
Ingredients
Water (Aqua), Organic sustainable palm (Elaeis guineensis) oil, Organic coconut (Cocos nucifera) oil, Olive (Olea europaea) oil, Sodium hydroxide (lye), USP castor (Ricinus communis) oil, Almond (Prunus dulcis) oil, Stearic acid (plant-based), Peppermint (Mentha piperita) essential oil, Rosemary (Rosmarinus officinalis) essential oil, Organic spirulina (Arthrospira platensis) powder.