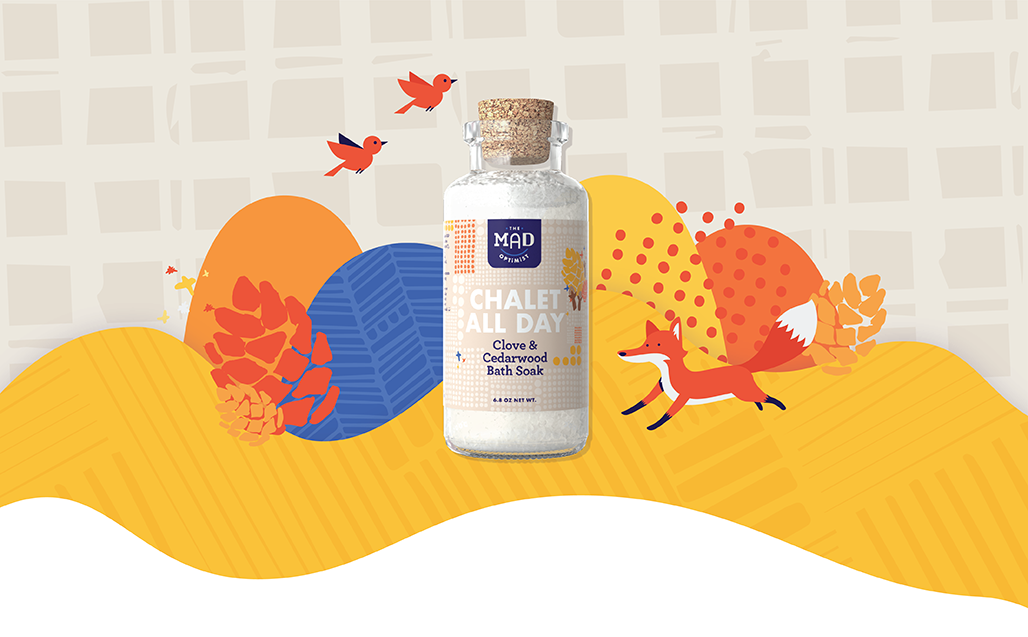 Get to know your Bath Soak:
C
H
A
L
E
T
A
L
L
D
A
Y
Reminiscent of a warm, cozy cabin, this woodsy and spicy scented soak will keep you bath-bound and chilled out.
Scent
GERANIUM, PEPPERMINT, CLOVE, & CEDARWOOD
Invigorating, uplifting, spicy, and woodsy.
Ingredients
USP epsom salts, Olive (Olea europaea) oil, Ascorbic acid (vitamin C), Gluten-free corn (Zea mays) starch; Essential oils of: cedarwood (Juniperus virginiana), clove (Eugenia caryophyllata), peppermint (Mentha piperita), geranium (Pelargonium graveolens).