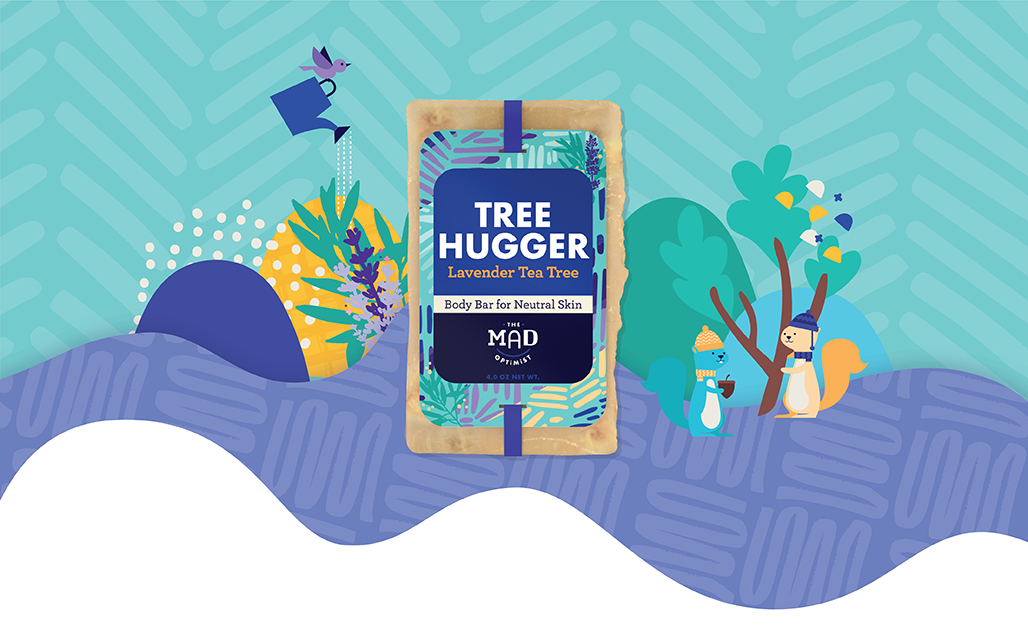 Get to know your Body Bar:
T
R
E
E
H
U
G
G
E
R
Embrace this mellow yet invigorating scent and love your skin all over.
Scent
TEA TREE & LAVANDIN
Mellow, floral, and refreshing
Add-Ins
ROLLED OATS
Rolled oats provide a medium scrub.
Ingredients
Water (Aqua), Olive oil (Olea europaea), Organic sustainable palm (Elaeis guineensis) oil, Organic coconut (Cocos nucifera) oil, Sodium hydroxide (lye), USP castor (Ricinus communis) oil, Organic canola (Brassica napus) oil; Essential oils of organic lavandin (Lavandula hybrida), tea tree (Melaleuca alternifolia), Organic gluten-free oatmeal (Avena sativa).